Welcome to Fairytale Fallout!
Hey there guest, and welcome to our forums! You can choose to join our community by clicking the register button below. This opens the ability to talk with other members, discuss your favourite topics and more!
Hey everyone!

I hope you're all doing well. It's been some time since our last announcement... The team behind the scenes has been working super hard on an amazing new update - and in this post I'd like to share some exciting news!

Ever since the beginning of Fairytale Fallout (this is almost a year ago!) we have been working on our own custom gamemode: Fairytale RPG. RPG is based off of the YouTube series Fairytale Fallout, and in our server version, players will be able to perform quests/jobs to earn gold and XP, used to level up on the server. It's a really unique and one-of-a-kind experience that we cannot wait to show you, and there will be more details in a separate announcement coming next week.

Because Fairytale RPG is ready, and we haven't done any updates to the server in a while ... Me and Scott have collectively decided that we are going to shut down the current network, and re-launch with a full new update (a "revamp" if you will). This means that new...
Hey Everyone!

A quick update from the Fairytale Team! Yesterday, we went over our promotions and demotions again. Our staff has been working so hard to continue keeping things under control around here, so I'm happy to announce the following changes:
In addition, applications have just opened up again! If you feel like you giving our team an extra hand, please do not hesitate to reach out! Our staff team is like a family, and a close group of friends. We're all Minecraft enthusiasts who love to help out! You can submit an application by clicking
here
, and we're looking forward to see your response!
That's it for today!
Thanks all,
Jesse
Hey everyone!

Yesterday, we deployed another insanely useful new feature across the network - so we're back with yet another update! I'd like to highlight our new in-game reporting system, something especially useful to report in-game players by just a simple command!

Using this new system is extremely easy! If you see something weird going on regarding a certain player, just type /report, and include the player and a reason (the actual format should be: /report <player> <reason>). Our in-game staff team should receive your report immediately, and will respond as soon as possible!

This command can be used anywhere around the server, so don't hesitate to give it a try if you see something fishy! Of course, you can continue to use the support section on our forums, which includes submitting players, bug reports and server suggestions!

I'd like to also touch on one of our last updates, in which we introduced the Sell Chest option. Unfortunately I'll have to...
Hey everyone,

If you've been thinking about picking up an item from our store lately, now would be the best time to do so! Our limited time
SALE
has just gone live, with insane discounts that we don't advertise very often! It's the perfect opportunity to give a little boost to your spring break!
Until April 16th, get 85% OFF

ALL

store items!
Check:
https://store.fairytalefallout.com
Thanks,
Jesse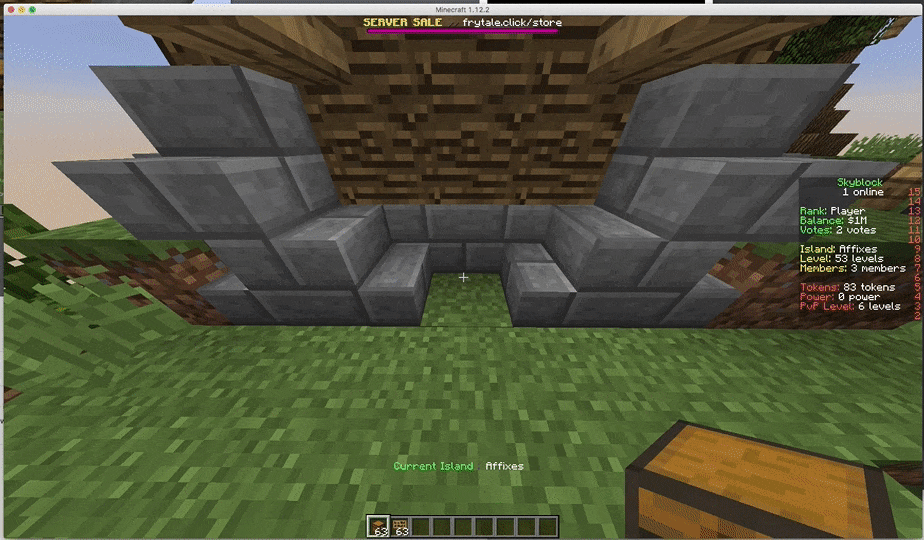 Hey everyone,

Thanks to a
suggestion
from
@Fear
, we've now added the option of creating a Sell Chest on our Skyblock and Survival Servers! Creating one of these chests is super easy, and allows you to quickly sell applicable items that are in your chest to the server store.
To create a Sell Chest, all you need to do is place down a chest and attach a sign to it with the text "
[SellChest]
" written on its first line. The system will then automatically recognise your container and turn it into a Sell Chest! Every item that can be sold on the server /shop, can also be sold through the sell sign.
In case you want to sell the items in your chest to the store, all you'll have to do is right click! The text on the sign should then update, letting you know the items have been sold! There is a cooldown of 10 seconds, in which you won't be able to use the Sell Sign again....
Hey Everyone,

This is just a quick announcement to let you know that our staff applications are back open! We are actively looking for new members to join our team - so this is your chance to shine if you've ever wanted to go that extra mile to help our server!
You may submit an application by filling out the form posted
here
.
Please make sure that you read the requirements
before
posting. These are available
here
.
Furthermore, we'd like to announce the following promotions:
Congratulations everyone!
That's it for...
Hey guys,

We are constantly trying to improve upon the Fairytale Fallout experience! As we're figuring out what's the next for the server's roadmap, today we have a short poll for you with the question:

What gamemode would you like to see on Fairytale Fallout?
Factions
Prison
KitPvP
Skywars
Let us know your vote:
http://www.strawpoll.me/15099659
Are we missing anything? Let us know in the comments below!
Today is also the
last day
that you can use our
85% OFF Valentine's Day SALE!
Be sure to pick up on anything that you haven't purchased yet before the prices go up again!
Thanks,
Jesse

Happy Valentine's Day!

It's that time of the year again for the special kinda' feeling! We've got a small, but a romantically themed update for you guys today to accommodate all of your Fairytale Valentine's wishes! This update also includes one of your most heavily requested features, so let's jump right into it...
Valentine's Day Sale
Our Valentine's Day Sale is now
LIVE!
For a limited time only, you'll be able to grab some of favourite store items for an astonishing
85% OFF
. This promotion works on all of the items that are listed on our store, and will expire this
Sunday
. If you've been waiting to pickup that rank, there wouldn't be a better time!
Click here to visit the store!
Valentine's Day Special
This time again we are also releasing a set of unique Valentine's items, packed together in a "Special". Specials are available for a limited-time only, but can be used on the server...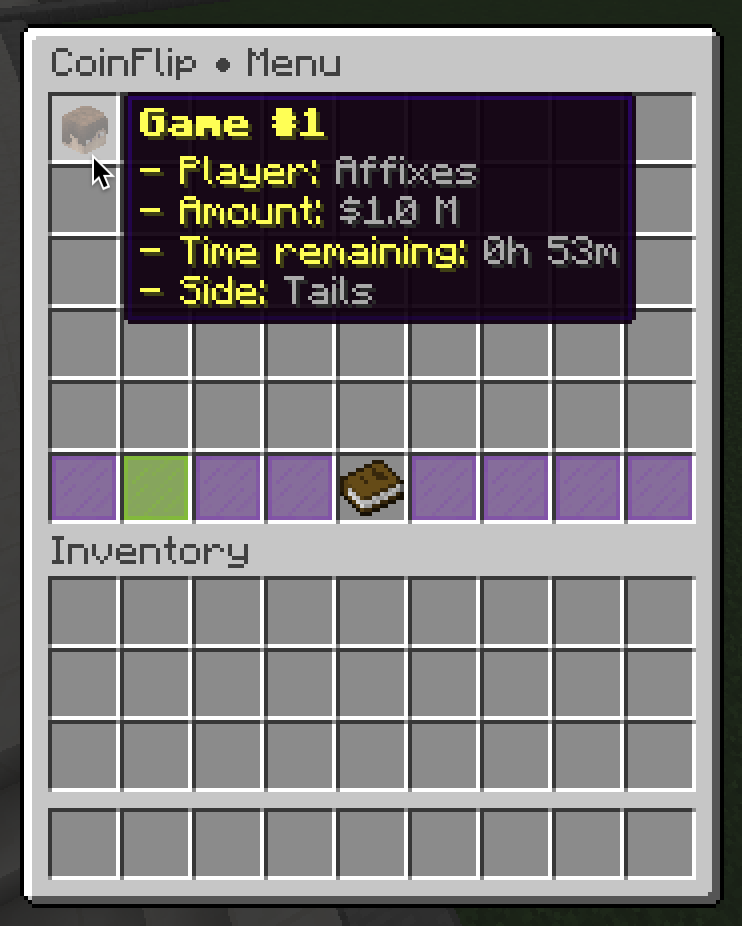 Hey everyone!
It's been a while since you've heard from us! Behind the scenes we've been hard at work preparing our new RPG gamemode, and we have some very exciting news to share with you soon! We appreciate your patience, and hope we can hype you up with more details in the very near future!
Today, I'd just like to touch on a few things that have been going on around the server. including some staff team changes, and two brand-new content updates! Let's jump right into it!
Staff Team Changes
Since our last update, a few things have shifted around in our staff team, and as you may have noticed, we've gone over our applications! This resulted in some new faces being added to our team. We will be opening applications back up again soon, however for now please note the following changes:
Newcomer: Penme
Newcomer: TheKingOfDorks
Newcomer: fluffyferrot001
Newcomer: _ImmortalKitten_
Promotion: ItzBlazie (Moderator)...
Happy Holidays!

This is just a quick announcement to let you know our Christmas Sale is now
LIVE!
This is our best discount yet, so here's to a great chance to pickup some of your favourite items!
Until January 6th, get 85% OFF

ALL

store items!
Check:
https://store.fairytalefallout.com
See you next year guys!
~Jesse